Windows 10 One Year Later: What's Holding You Back?
Commonly Asked Q&A for Those Still on the Fence
Where are you in the move to Windows 10? Microsoft claims 350M devices now run Windows 10, but most enterprise customers have been waiting to roll it out. With the Anniversary Update now released, many IT organizations are putting their projects into gear and looking seriously at Windows 10 deployments. What have we learned in the first year of Windows 10? We invited Jay Parekh, Director of Enterprise Computing and Mobility at Netrix to join us to answer that question and to learn how early adopters have handled the migration, including their pitfalls and successes.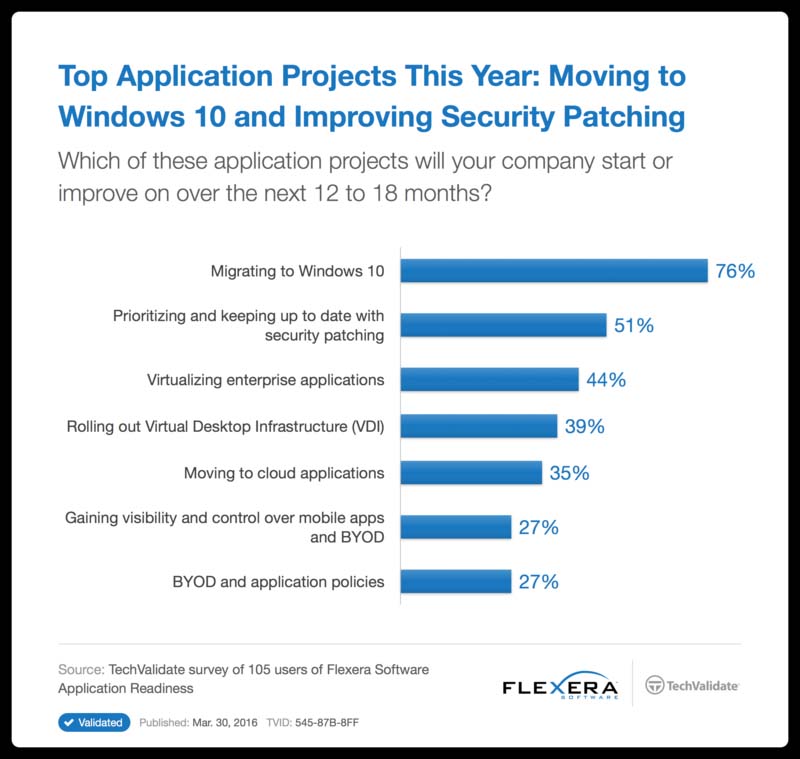 Start Your Windows 10 Migration Today!
* indicates required fields
Speakers

Jay Parekh, Director of Enterprise Computing and Mobility, Netrix
---

Timothy Davis, Senior Product Marketing Manager, Flexera Software