Free Trial: AdminStudio Inventory and Rationalization
AdminStudio Inventory and Rationalization identifies, assesses, and consolidates desktop applications to reduce costs and streamline Windows 10 migrations.
The Application Recognition Service recognizes more than 181,927 applications from over 18,333 software vendors transforming your Microsoft Configuration Manager inventory into a normalized list of software titles and versions, including installation, usage, and Windows 10 compatibility data.
Request a free trial and see how we can transform your raw inventory data into an actionable set of software titles and initiate workflows to retire, upgrade, and consolidate the applications in your portfolio.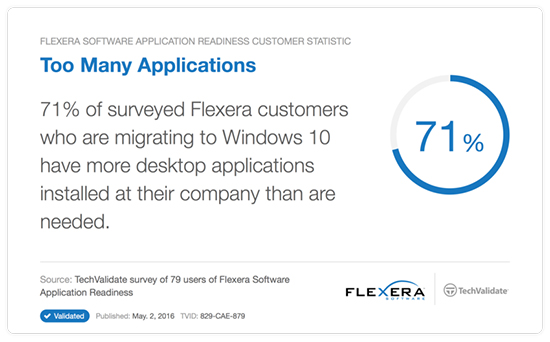 Request a Free Trial
* indicates required fields